CIE 2017, Kawasaki will take you to the automation of spoiler body production line the first exhibition of FSJ unit
2017-04-28
On May 17th -19, 2017 Chinese (Kunshan) brand products imported Fair (CIE 2017) will be opened in Jiangsu Kunshan Huaqiao International Expo center.
On occasion, Kawasaki robot with Kawasaki natural to new and old customers about a ca.!
You are the automatic car production line had not marvel at in the video (similar to the above, this) but unfortunately failed to see? Have you ever wondered how so many robots work at the same time without producing a fight?
In this exhibition, full of sincerity Kawasaki will eliminate all obstacles, pulled out a vehicle automation simulation production line in the exhibition site, let you take a look at what! Then, the Kawasaki brings the simulated production line will be what kind of?
See the picture below! ?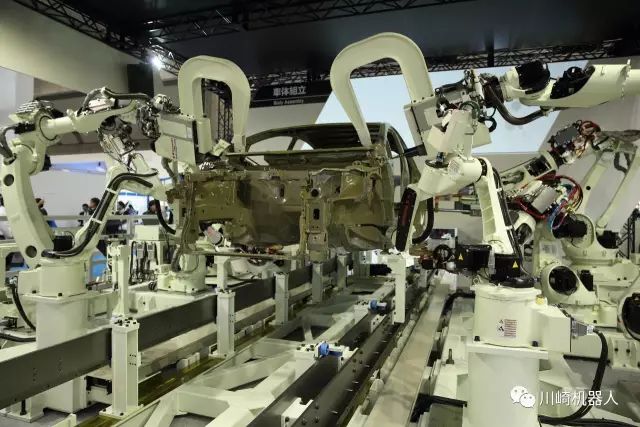 Here comes the knowledge
The car body simulation production line, conceived as a production line for the future, combines spot welding, arc welding and FSJ welding technology into one. Among them, the FSJ welding technology unit, which is equipped with CX210L, is the first to be exhibited in china.